Charlton T. Howard III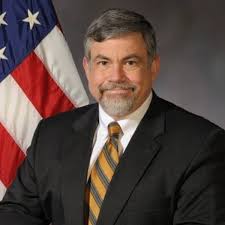 Appointed as State Prosecutor by Governor Larry Hogan on November 7, 2019, Mr. Howard was previously an Assistant Attorney General overseeing the statewide child support enforcement program.  He formerly served as an Assistant State's Attorney in Baltimore City, assigned to the Major Investigations Unit, and prior to that, worked for 22 years as a Special Agent with the Naval Criminal Investigative Service (NCIS) in various locations throughout the world, ultimately retiring as NCIS Executive Assistant Director.  He also served on active duty as an intelligence officer in the United States Marine Corps, and later in the Marine Corps and Naval Reserves, retiring as a Navy Captain in 2007.
Mr. Howard is a 1980 graduate of the U.S. Naval Academy and a 1988 graduate of the University of Maryland School of Law, where he was Editor in Chief of the Maryland Law Review.  Mr. Howard subsequently clerked for the Honorable Francis D. Murnaghan, Jr., on the U.S. Court of Appeals for the Fourth Circuit.